The lifestyle of the rich and famous are envied by many and not without reason. Every time we look at our favorite celebrity's Instagram, we see them living life to the fullest thanks to their expensive toys. One such toy is the private jet. It has become the symbol of class for the filthy rich and the bigger it is, the greater the prestige. Let's have a look at some of the most expensive of these ever built;
1. Hawker 4000 – Cost $22 Million
The plane cost $22 million to its buyer Sergio Garcia, the famous golfer. Renowned for its comfort level, the jet is a favorite among celebrities preferring comfort over luxury gadgets.
2. Embraer Legacy 650 – Cost $30 Million
Owned by Jackie Chan, this jet cost the karate movie star a cool $30 million and he has done more than enough to make it look distinctive – the plane bears Jackie's logo as well a dragon decal. Talk about customization!
3. Dassault Falcon 900 – Cost $40 Million
One of the more conservative planes when it comes to fuel consumption, this private jet costs approximately $40 million and is ideal for short to medium length flights. It comes with all the basic luxuries without compromising over the speed of travel.
4. Bombardier BD 700 – Cost $45 Million
Bill Gates chose this plane as his preferred ride. The world renowned philanthropist paid $45 million for the luxurious jet.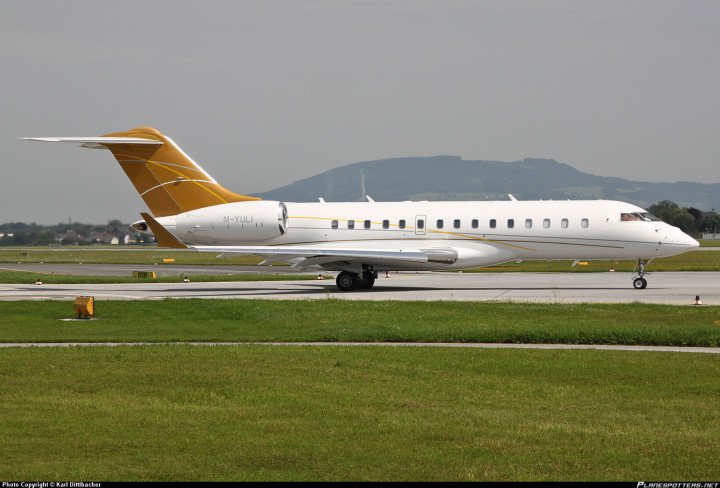 5. Sukhoi Superjet 100 – Cost $50 Million
The party plane, as many like to call it, is most often seen in Vegas, Macau and Dubai. It seats around 100 people so that means the entire crew and additional entourage could travel together. After all, the crew that stays together parties together. The super plane costs $50 million.
6. Boeing Business Jet 2 – Cost $80 Million
Many call it a pent house in the sky, and not without reason. When your jet has a 1000 square feet lounge, and bedrooms and furniture of the highest class, it would be no empty boast to call it a 'Flying Hotel'. Price? A mere $57 million plus interior designing and remodeling that may take the total cost up to almost $80 million.
7. Gulfstream G650 – Cost $65 Million
The $65 million jet is one of the bestselling planes in the world and not without reason. The luxurious flying machine is armed with all the latest gadgets and travels at astonishingly high speeds. It can fly for 7000 miles nonstop and serves up to 12 guests.
8. Bombardier Global 8000 – Cost $66 Million
Very low carbon footprint, the jet is a favorite among celebrities-turned-environmentalists and costs $66 million.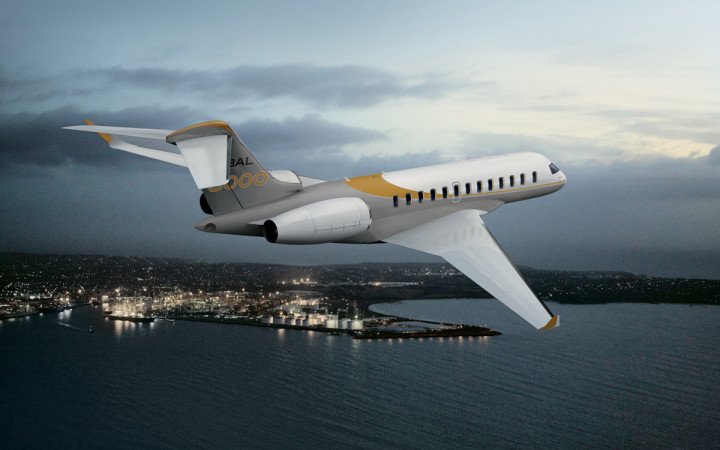 9. Bombardier Global 7000 – Cost $72 Million
One of the most luxurious jets in the world, the 7000 has large windows, a dinner table to seat 6 people, 4 living spaces and of course a wait list to buy it. The price is $72 million.
10. Airbus 319 – Cost $80 Million
The plane's interior is custom made which means every plane is unique in its own way. Armed with all the luxuries any billionaire would want, the jet costs $80 million.
11. Boeing 757 – Cost $100 Million
It costs $100 million and is owned by the likes of Donald Trump. Usually used for commercially flights, the jet can be customized as per the owner's wishes and may have any number of facilities that the owner finds necessary.