Vera Wang: Princess by Vera Wang Perfume. Princess perfume was introduced back in 2006 however its still popular among girls due to the whimsical aroma in it that rejuvenates your spirits and calms your mind. Just a few splashed drops of it envelops you in a sense of wonder and intrigue.
24K 6-Inch Gold Foil Rose by KDLINKS: Made of 24 Karat Gold, this rose is certainly a flower that won't wither away with time. The fact that it is eternal will continue to remind how the love between you and your significant other is also never-ending.

Lego Tajo Mahal: Known as a symbol of love, you can have on now right in your living room.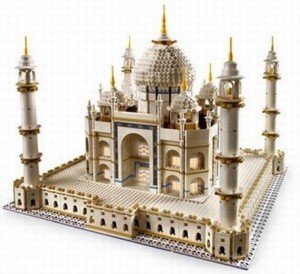 Lovely Red Crystal guardian angel heart Wings Silver Tone Necklace: This exotic piece of jewelry is art in material form. Coated with imitation rhodium, the necklace will never get tarnished, much like the bond you and your beloved share.

Ghirardelli Sweethearts for my Valentine Chocolates: Chocolates have forever been one of the best ideas for a romantic gift. However, there are chocolates and then there are chocolates. This particular brand of assorted chocolates is not only great in taste but also very classy.

Konov Jewelry Cubic Ziconia Stainless Steel Couples Love Bracelet: Nothing says love like a silver bracelet, and this one has not just that but gold as well. Have your better half carry your love on their arms.

Lovers Candy G String and Bra: This is a gift not just to the lady, but yourself. She gets a nice gift and you get to see her all dressed up just for you. Now tell me that isn't a great idea for a gift!

Valentine's teddy bear for her: If your girl is still a kid at heart, or if you are just a teenager, this cute little teddy will be a great gift. It's so fluffy it's almost edible. Gift her this cutie munchkin and see her go overboard as she showers her love on something that reminds her of you.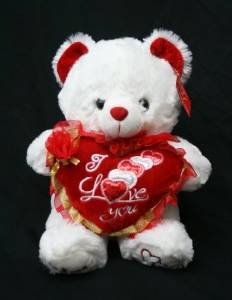 Gift Basket Village Seaside Scent Station Tropical Spa and Gourmet Gift Basket: The gift basket consists of several assorted products that are surely going to be an ample proof of your love for the woman of your life.


Women Sexy Long Dress MH1: A great piece of clothing and a reminder of your true love for her.



My Love Your Heart Faux.. : Get your own customized Valentine's Day message immortalized and capture your feelings in a box.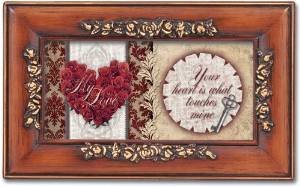 This red heart-shaped necklace is one of the most romantic pieces of jewelry and it is not even too expensive.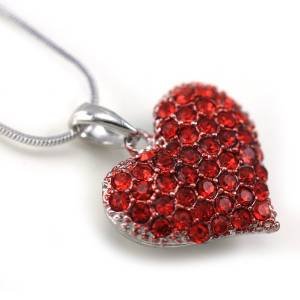 Me without You: This is no ordinary book but one that is especially written for your lover. The rhymes and the illustrations are a treat.

Large Wish Tree: This simple yet artistic jewelry holder is practical and beautiful at the same time.

House of Harlow: A simple gold pendant which is elegant and sophisticated and shows you come from good stock.

Marenja Gifts for Her-Eternal Love Double Hearts Pendant Necklace for Women: Another great gift for the ladies, the pendant is a sophisticated piece of jewelry for the classy woman in your life.

Love Eternity Candle: Have your message engraved on the glass and never let it melt away.
Spa in a basket: Bring the spa home to her and have her fall in love with you

Pocket Poets: Recommended for the lady who loves reading and is wooed by good words.

Gold Watch Jewelry Gift Matching Set: The glamorous watch is a great way of saying 'I Love you' to the beautiful woman in your life. Remember, money is just a number, it's the feelings that matter.